Flexcity has its own Research & Development (R&D) team who continuously works on the development of different electric flexibility services, and the integration of new partner sites. Our R&D team also has more than 10 years of experience in the field of electric flexibility, which allows Flexcity to offer even more innovative services. 
---
Tools for our partners
FLEXCITY BOX
Our Flexcity Box is installed on your sites to receive production or consumption data from your flexible assets, and to transmit activation signals thanks to industrial protocols or IoT (Internet of Things). These data allow us to ensure the tracking of automatic activations.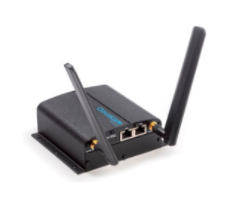 DASHBOARD
Flexcity proposes to its customers an interface to watch your consumption/production curves. Thanks to this dashboard, you can follow your flexible power and the real-time performance of your activations when they occur.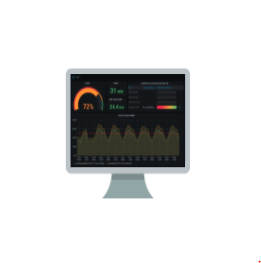 STRONG AND DEVELOPED COMMUNICATION WITH OUR CUSTOMERS
It is important that Flexcity informs you about the flexibility of your installations.
Before each activation, you are informed.
Flexcity proposes activation reports.
Flexcity sends you a monthly report on the performance of your electric flexibility. 
Flexcity provides you with simple and practical means to communicate operational changes in your activities to us. 
---
Adaptability
Above all, our team is innovative in its adaptability: by creating adaptable technologies thanks to the algorithms developed by our R&D team, Flexcity is able to faster answer requests from potential partners and be ready for the opening of new markets. The use of algorithms designed for different applications enables us to adapt to all kinds of sites, while taking into account their technical requirements.
Flexcity was the first aggregator to offer power on the aFRR market in Belgium in 2020 through decentralized assets. This new service was developed and deployed in only 2 months by our R&D team, despite its technical complexity and specificities.
---
A secure continuity of service
Flexcity is always available to address emergencies through its alarm system. Upon receipt of an alarm, the R&D team commits to address the emergency within 1 hour.
Availability of our platform
To operate our platform for the management of your flexibility, we rely on highly available Cloud-based technologies provided by AWS. Redundancy, the serverless infrastructure set up by Flexcity as well as the use of SaaS services ensure the quality and continuity of service.
Cybersecurity is a priority at Flexcity. Thanks to the policies of the Veolia Group and our Cloud suppliers, we can ensure a level of start-of-the-art security:
All data stored are encrypted
Only authorized users can access to infrastructures using high authentication ways
Communication protocols used are highly protected
Software are subject to vulnerability detection at each new version